Wicked | Audio Drive 900CC Wired Headset | Wireless in the ear | Black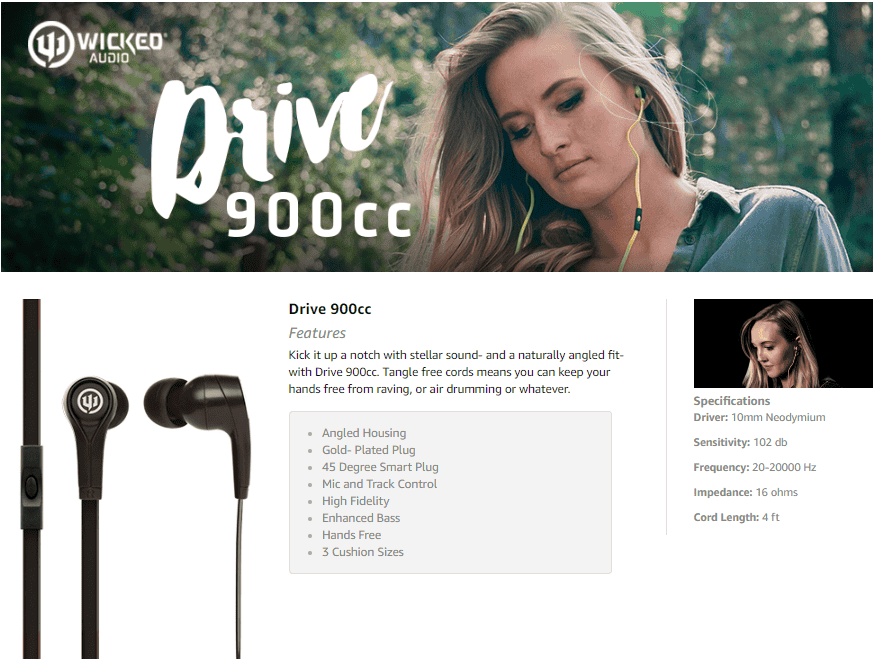 Designed with Comfort in Mind
Naturally Angled earbuds sit in your ear canal comfortably so you can feel the music, not your earbuds.
Epic Sound
Rockin' Sound with High Fidelity Enhanced Bass and Noise Cancellation means you will always hear sweet tunes exactly as intended, and nothing more.
Made Better and Smarter
Smarter Plug design with a good coating for optimal music flow brings you a super smooth sound.
A Step Above the Rest
Fumble- Free control is right at your finger tips with in-line music and track adjustment made easy on a tangle free flat cord.
General
Headphone Type:
Wired in the ear