Sony | 10000 mAh Power Bank | Black
Product Description
With this Sony portable USB charger, bring your almost-dead smartphone back to life even when you are stuck in the middle of nowhere and you don't have access to a plug point.
Charge Anytime. Charge Anywhere.
Tired of your smartphone running out of charge while travelling? Get this Sony USB charger and power your smartphone anytime and anywhere. This device is also compatible with other devices including Xperia, Cyber-shot, Handycam and Walkman players.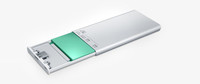 Great Charging Cycle
The Sony-manufactured battery is highly durable, thanks to Sony's Hybrid Gel technology. This technology ensures that the power bank retains more than 90% of its capacity even after 1000 charges.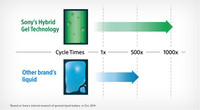 Faster Charging
This portable accessory charges your smartphone and other devices much faster than the traditional charging methods.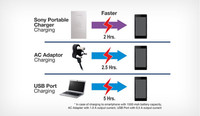 Hybrid Gel Technology

For better charge and discharge cycles, Sony uses a 'hybrid gel' as an electrolyte. Unlike liquid type batteries, the 'hybrid gel' helps to tighten the contact between the cathode and anode.
Less Swelling. No Leakage.
The 'Hybrid Gel' system used in this reliable charging device prevents gas generation while charging and discharging. As a result, there will less swelling and no leakages during charge/discharge cycles.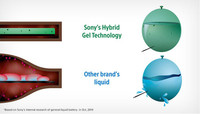 Li-Po Rechargeable Battery
Manufactured by Sony, the high capacity Lithium-Polymer rechargeable battery delivers a high performance, ensures safety and makes the device more durable.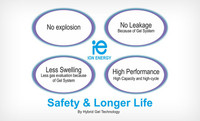 General
Power Supply:
5 V, 0.5 A - 1.0 A
Battery Type:
Lithium Polymer
Other Features:
Cycle Time: 1000, Charging Time: AC Adaptor Approx. 13 hrs, USB Port Approx. 23 hrs, Charging Source: AC Adaptor, USB Port, Compatible with Other Devices Including Xperia, Cyber-shot, Handycam and Walkman Players
Manufacturing, Packaging and Import Info
Manufactured by:
Sony corporation,171 konan minato-ku tokyo- japan
Imported by:
Sony india Pvt. Ltd. mathura road, new delhi- india
Packed by:
Sony corporation,171 konan minato-ku tokyo- japan