Gizmore | GizFit 902 | Black Strap
@Smart Notifications
Get notified of calls or messages when you pair this smartwatch with your smartphone via the FLAG FIT 2.0 app. Not only that, but this smartwatch also notifies you of Facebook, Instagram, WhatsApp, Twitter, and other notifications. This app also tracks various activities, such as the number of calories burned, heart rate, number of steps taken, and more. This data can be checked conveniently on the app once it's synced.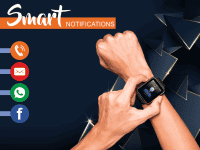 Sedentary Alert
When you stay in a sedentary position for long, this smartwatch sends out a notification which will motivate you to walk or move around. This also helps you reach your fitness goal as it reminds and encourages you to stay active.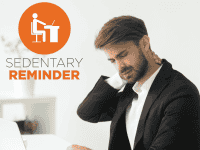 Waterproof Design
Thanks to the IP67 waterproof rating, this smartwatch can be worn all day and also when you're swimming, walking in the rain, or washing your hands. The IP67 waterproof rating ensures this smartwatch doesn't get damaged due to exposure to water.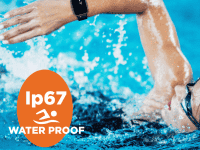 Multi-sports Mode
This smartwatch from Gizmore is a must-have for every fitness- and sports-enthusiast as the multi-sports mode helps you track various sports, such as badminton, running, lawn tennis, and more.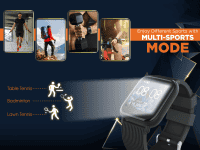 Display and Strap
The 3.05-cm (1.2) IPS screen of this watch, with 240 x 240 PPI resolution, displays every notification and information clearly. The 26-cm strap ensures a comfortable fit on any wrist.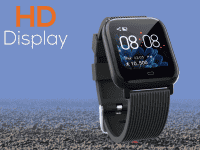 Product Details
Sensor:
Accelerometer, Optical Heart Rate Sensor
Compatible Device:
iPhone, Android Smartphones
Battery Type:
Lithium Polymer
Battery Life:
Upto 10 Days (Based on Usage)
Rechargeable Battery:
Yes
Other Features:
Equipped with 3 User Interface, Anti Lost Function, Shake to Take Picture, Water Resistant IP67
Platform And Storage Features
Operating System:
Android 4.4 or Later, iOS 9.0 or Later
Camera And Display Features
Display Resolution:
240 x 240 Pixel
Other Display Features:
Color Display
Fitness And Watch Functions
Other Fitness Features:
Track: Calories Burn, Blood Pressure, Heart Rate, Blood Oxygen Level, Steps Count, Sedentary Reminder, Swimming, Running, Bicycle, Tennis and Badminton
Other Watch Functions:
Wrist Movement to Wake Up Display, Smart Alarm Clock, Weather Update, Call ID, Message Alerts, Anti Lost Function, Brightness Increase/ Decrease
Manufacturing, Packaging and Import Info
Manufactured by:
Room 2110-2116, Huafeng International Commercial Building,Xixiang, BaoAn district, Shenzhen, China
Imported by:
Room 2110-2116, Huafeng International Commercial Building,Xixiang, BaoAn district, Shenzhen, China
Packed by:
Room 2110-2116, Huafeng International Commercial Building,Xixiang, BaoAn district, Shenzhen, China