LG 2.0 Ton 3 Star AI DUAL Inverter Split AC | PS-Q24HNXE | White
Hover on image to enlarge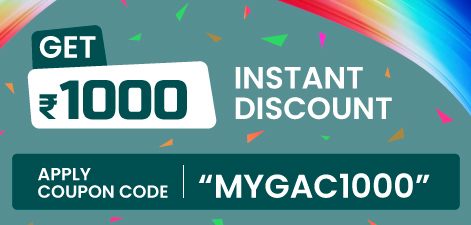 AI DUAL Inverter
The AI Dual Inverter predicts not only appropriate cooling capacity, but also senses room conditions, and it chooses the required fan speed, vane position, and temperature settings.
Super Convertible 6-in-1 Cooling
LG Super Convertible 6-in-1 Cooling Air Conditioner is a perfect example of our air conditioning requirements as and when required.
HD Filter with Anti Virus protection
LG DUAL Inverter Air Conditioner now comes with an 'Anti-Virus' protection layer fitted HD Filter. The filter mesh is coated with Cationic Silver Ions (AgNPs) that deactivate more than 99% of viruses and bacteria* in contact. To be precise, it demobilizes up to 99.76% Virus and up to 99.99% bacteria* cleansing.
100% Copper Tubes with Ocean Black Protection
Special Ocean Black Protection applied on Copper tubes of both Indoor & Outdoor units provides exceptional durability for the air conditioner in typical Indian regions affected by sand, salt, industrial smoke, and pollutants.
Low Gas Detection
Low Gas Detection has several benefits, be it reducing inconvenience while troubleshooting or increasing durability which in return increases the air conditioner's life.
Hi-Grooved Copper
High grooved copper pipes serve dual benefits of better heat dissipation of refrigerant & increasing the durability of pipe.
Stabilizer Free Plus
LG's enhanced stabilizer-free* plus operation prevents voltage fluctuations without compromising on safety, savings, and comfort.
Smart Diagnosis System
Easy to understand error notifications and remote diagnosis help you correspond with the nearest LG service center and solve the problem instantly.
Super Silent Operation
The almost noiseless operation ensures complete peace of mind and comfort.
ADC Sensor
LG AI DUAL Cool Air Conditioners come with ADC Safety Sensors as built of robustness and power of safety at every step of operation which makes them highly durable, safe & ensures a stable operation.
Ocean Black Fins
Offers unbeatable protection against dust, smoke and chemicals presents in the environment and also offers protection against fin corrosion.
Auto clean
Just Turn on Auto Clean and your heat exchanger will dry. So there's no scope of bacteria and mold forming in it.
General
In The Box:
1 Indoor Unit, 1 Outdoor Unit, Inter Connecting Pipe, 1 Remote, 2 Manuals with Warranty Card, 2 Batteries
Compressor:
Inverter Compressor
Dimensions
Indoor W x H x D:
998 x 345 x 210
Indoor Unit Weight:
11 kg
Outdoor W x H x D:
870 x 650 x 300
Outdoor Unit Weight:
40 Kg
Air Flow & Filter Features
Anti-bacteria Filter:
Yes
Manufacturing, Packaging and Import Info
Manufactured by:
LG Electronics India Pvt. Ltd. 51, Udyog Vihar, Greater Noida (UP)-201306
Imported by:
LG Electronics India Pvt. Ltd,A-24/6,Mohan Cooperative Industrial Estate, Mathura Road, New Delhi – 110044
Packed by:
LG Electronics India Pvt. Ltd,A-24/6,Mohan Cooperative Industrial Estate, Mathura Road, New Delhi – 110044